A welcome return... and new features
Greetings,
It's a while since I've blogged here and yet, we have plenty to talk about...
Some of you will know that Juliette Culver is the original lead developer of Cloudworks.
In October 2010 we launched the open source CloudEngine project, based on the source 'code' behind Cloudworks. Juliette was then away for a year on maternity leave and returned to The Open University in December 2011.
In the meantime, Richard Lovelock worked on some big new features, including direct messaging and usability enhancements to the CloudEngine/Cloudworks site search. And we extended the range of things that can be embedded in Cloudworks - notably Prezi, Google Doc forms, spreadsheets and presentations, and LAMS learning designs.
Juliette's main focus since her return has been Pelagios, which is an innovative linked-data project.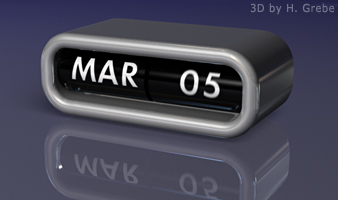 However, I'm happy to say that she has found time to help us out with some quick wins, notably:
Support for a series of events, for example, seminar series and the IET technology coffee mornings; in this mode, a Cloud represents each event, and a Cloudscape is used to group the series of events. (For bigger conferences and the like, a Cloudscape is used to represent the overall event, while a Cloud can be used for each individual session.)
Event iCal and RSS feeds - see the foot of this page. This will allow anyone to import Cloudworks events into MS Outlook, Google Calendar and so on;
Improvements to the statistics interface for administrators;
To give users the ability to change their email address;
We updated the site functionality (code) on Wednesday. The focus of this work has been to respond to requests from you the user, and to facilitate reporting for our parent Open University Learning Design Initiative (OULDI) project.
Of course, we welcome feedback on all this activity and more.
Best wishes,
Nick
(The Cloudworks team)
Posted by Nick Freear on 9 March 2012
View blog postA welcome return... and new features
Direct messaging & CloudEngine 1.1.0 beta
From the CloudEngine blog.
I'm happy to say that last Wednesday (2nd February) my colleague Richard Lovelock put the new direct messaging function live on Cloudworks. It is something that Cloudworks users have requested and we have wanted for a while. Despite a quiet launch, it has already been taken up by the Cloudworks community. And, we're excited about its potential for fostering private discussions that can lead on to public Clouds and Cloudscapes.
Richard researched what Facebook, Linked in, Twitter and a variety of other spaces provide. He designed a system that allows private messaging between multiple participants. I'm sure you will find it quite easy and at the same time powerful to use. We are very pleased with the results – thank you Richard!
After you log in to Cloudworks, you will see a link labelled Messages in the main navigation menu. The message main-page or inbox page summarises your discussions and who was the last to reply to each thread.
The compose message page provides a neat way to search for recipients by their full name, and a list of suggestions appears as you type.
The direct messaging code is part of the open-source CloudEngine software that powers Cloudworks. You or a friendly developer can now download CloudEngine 1.1 Beta, and find out how to create your own social network. Full documentation for direct messaging is on the Wiki.
There are numerous enhancements and fixes in CloudEngine 1.1 Beta, including a handy new maintenance mode to ease system administration. And, we have implemented the new HTML5 form attributes for validation, initially on the registration form. This is most visible on Firefox 4 beta, and Opera 9.6 onwards. We will be improving other forms and integrating HTML5 form emulation for other browsers as time permits.
I'll be at Dev8D in London next week and happy to talk more about what we're doing with CloudEngine and Cloudworks, and how you can get involved
So there you have it. Major new functionality is available on Cloudworks, and we have a new Beta release of CloudEngine. Enjoy!
Posted by Nick Freear on 11 February 2011
View blog postDirect messaging & CloudEngine 1.1.0 beta
Could you be a Cloudworks critical friend?
We are now five months into the third pahse of development of the site and are looking to widen our community of critical friends. We are looking for people who are regular users of the site and have an interest in future development. The group meets approximately every three months via Elluminate for about 2 hours.
If you are interested in becoming a critical friend of the project, please email me, Rebecca Galley at R.Galley@open.ac.uk.
Posted by Rebecca Galley on 9 February 2011
View blog postCould you be a Cloudworks critical friend?
CloudEngine v1.0.1
It's a new year, and we have an updated version of CloudEngine for you, version 1.0.1. Actually, it's not that new, as it was released at the end of November, but things crop up.
Read more about CloudEngine v1.0.1.
Posted by Nick Freear on 10 January 2011
View blog postCloudEngine v1.0.1
Downtime on Friday 5 November
Dear All,
We are doing some planned maintenance on Friday morning (GMT), around 9-10:30. You should expect a little down time then, though his shouldn't last too long.
The work will fix some minor bugs and make small improvements. For those of you who are interested, the main change affects us developers - we are switching from our private code repository, to the new CloudEngine one.
Yours,
Nick
Posted by Nick Freear on 3 November 2010
View blog postDowntime on Friday 5 November
Cloudworks code now open-source
Hi everyone,
A quick note to say that CloudEngine, the open-source version of Cloudworks, is now available here:
http://bitbucket.org/cloudengine/cloudengine/
There's also a wiki on that site. It is still very work-in-progress at the moment, but should soon be filling up with relevant information and documentation.
There's also a new blog for CloudEngine-related posts, especially those with a more technical focus:
http://cloudengineblog.wordpress.com/
This is my last week before going on maternity leave. My colleague, Nick Freear, will be taking over from leading the development of Cloudworks and CloudEngine.
I'm looking forward to seeing how everything has progressed in a year's time!
Juliette
Posted by Juliette Culver on 13 October 2010
View blog postCloudworks code now open-source
Brief downtime on Thursday 23rd September
There will be some brief downtime later this morning (UK time) for some maintenance.
Please let us know quickly if this a particular problem, cloudworks@open.ac.uk . Thank you for your patience.
Yours
Nick
Posted by Nick Freear on 23 September 2010
View blog postBrief downtime on Thursday 23rd September
Making Cloudworks open-source
My top priority before I go on maternity leave is to make the Cloudworks source-code open-source and I thought it would be worth sharing the main things that in our plan for this.
Name and branding

It is going to be confusing if the open-source version of the code is also called Cloudworks and if new installs look identical to the Cloudworks site, so we need to come up with a new name and branding. Names are hard because as well as picking a good name, you need to get them trademark-checked, you don't want to clash with anything else with the same name that might cause confusion and you also want to be able to get a reasonably sensible domain name. We have some ideas but suggestions are very welcome! We've already got our graphic designer to produce a new colour scheme and site banner so we're part of the way with the branding side of things.
Licensing
There are two main things to consider here. First, we have had to check with legal at The Open University whether we can release the code as open-source and if there are any restrictions on licences we can use, as well as check with the funding bodies, JISC and the EU, that have funded parts of the work. We've already done this and luckily it seems to be fairly straightforward and we can pick pretty much any licence we would like from that perspective.
Secondly, the code uses various other open-source code, for example the CodeIgniter framework, JQuery, TinyMCE and Zend Lucene. These are all covered by a variety of different licences and we need to make sure that we're not breaking the terms of any of them when we release our code. I'm hoping that OSSWatch are going to come to the rescue here in helping me make sense of all this!
Governance Model
The OSSWatch website has lots of useful information about governance models. There are some interesting decisions for us here, especially with how the open-source work fits in with existing structures and with me going on maternity leave in October!
Installation and upgrade infrastructure
We need to write and test installation instructions for the code, as well as make sure that an 'empty' install of the code behaves reasonably sensibly. We also need to think ahead as to how we are going to manage upgrades and document which versions of PHP/MySQL we have tested with.
Configurability
We are going through the codebase trying to spot anywhere that things have been hardcoded in which wouldn't make sense in the open-source version. One of the main places is the support and about pages which are currently hardcoded HTML. We also need to allow people to customise the theme and logo.
We have decided however on the whole to provide the code very much 'as is' in the first instance and work on improving it later. The admin interface for example is rather primitive, but we're working on the principle that it is better to get the code out first and make those improvements afterwards.
Hosting, website and documentation
We need to decide where to host the code - at the moment, it is looking like a choice between Github and Bitbucket. We also need to put infrastructure in place for tracking bugs (and decide whether to try and import the bugs we currently have in our local bugtracker) as well as think about things like a developer mailing list, wiki and website as well as the type of documentation and guidance we want to have on them. We also need to decide how we manage reports of security vulnerabilities.
Get involved
If you're interested in being an early guinea pig for the open-source version or getting involved in development, please do contact us on cloudworks@open.ac.uk
Posted by Juliette Culver on 30 July 2010
View blog postMaking Cloudworks open-source
The Cloudworks API – rationale and lessons
A few weeks ago I blogged the forthcoming Cloudworks application programming interface and published a document for review. Today, I thought I would explain some of the decisions behind the design of the API and share some of the lessons we're learning. We'll also touch on Javascript widgets and possible next steps.
Posted by Nick Freear on 2 July 2010
View blog postThe Cloudworks API – rationale and lessons
Brief downtime on Friday 18th June
The site will have some brief downtime, hopefully no more than ten minutes, at about 10am on Friday 18th June for some server upgrade work in preparation for the OU conference next week.
Juliette
Posted by Juliette Culver on 16 June 2010
View blog postBrief downtime on Friday 18th June
Application Programming Interface in the pipeline
For the past few weeks we have been designing an Application programming interface (API) for Cloudworks, to enable anyone to build their own programs using the Cloudworks data. We have a draft API document (currently in PDF format) that explains the conventions, error handling and each individual call to the API. We would like your feedback on all details of the interface, and we'll work them in to the code as it evolves.
The API currently only supports calls to get data. We plan to expand the API in future, and to provide more response formats. And I'll blog soon about some of the decisions we made about the design.
Please send any feedback to cloudworks@open.ac.uk . And naturally we'll keep you posted as the API becomes available.
Best wishes
Nick
Posted by Nick Freear on 15 June 2010
View blog postApplication Programming Interface in the pipeline
Look and feel feedback please!
At the beginning of June we have our graphic designer coming in to work on the Cloudworks site and get it ready for the release of the open source in August.
We would really value your feedback at this time on the look and feel of Cloudworks before he comes. What do you like? What would you like changing or improving?
Please leave any comments here - thank you!
Rebecca
Posted by Rebecca Galley on 28 May 2010
View blog postLook and feel feedback please!
Data loss - 27th May AM
We have lost any data posted to the site since our last nightly back up this morning.
This is my fault and I apologise hugely. I'll immediately look into making sure that the same mistake cannot happen again and also into our backup strategy generally.
Juliette
Posted by Juliette Culver on 27 May 2010
View blog postData loss - 27th May AM
Search temporarily disabled
We are making some improvements to search on the site and have temporarily disabled search on the site as a result. Search should hopefully be back up and running before the end of the week. Apologies for the inconvenience.
Posted by Juliette Culver on 26 May 2010
View blog postSearch temporarily disabled
Cloudworks launched in Greek
I'm pleased to say that on Wednesday we quietly launched the site in Greek. You can view a page here without changing your settings...
And, change how you view the whole site by expanding the "login"/logged-in block on the right of many pages (including the home page), and selecting your "preferred language".
We are still tweaking the appearance and position of the preferred language form, and as you'll see some of the newer features like favourites are not translated. We'll fill in the gaps in the next few weeks. I blogged some of the technical detail previously.
If you'd like to see Cloudworks in your language, please consider helping us with translation. The translators notes are currently in Google Docs, and you can view a template and the Greek language pack below:
My thanks to Martha Vasiliadou of Innovade who did the Greek translation.
It's been very satisfying to get this new feature out, though there are still some challenges to deal with - for instance, enabling Cloudworks contributors to mark the language of a cloud or cloudscape. As ever in software development I've learnt a lot along the way.
Finally, if you spot any errors please email us, cloudworks@open.ac.uk .
Enjoy!
Posted by Nick Freear on 21 May 2010
View blog postCloudworks launched in Greek
Downtime - 19th May 2010
Hi everyone,
Just a quick heads up that there will probably be some downtime tomorrow morning - 19th May 2010 am UK time. Thi is for some big upgrade work for the internationalisation of the site.
Juliette
Posted by Juliette Culver on 18 May 2010
View blog postDowntime - 19th May 2010
Future Cloudworks development
Hi everyone,
I'm back working on Cloudworks again, so a quick update on our development plans.
1) Internationalisation of Cloudworks We are planning to launch our internationalisation work led by Nick next week along with the Greek interface for Cloudworks. We will soon be looking for people to do translations of the interface into other languages so if you are interested, let us know.
2) Cloudworks API This is our main piece of work for May/June. We want to launch an API for the site for the developers amongst you.This should be ready by the end of June.
3) Load testing We get lots of queries about how the site stands up to having large number of users accessing it at once, especially for events such as conferences. Although we have some historical data to tell us the number of users the site has coped with, we'd like to look at this slightly more systematically so we can give event organisers a better idea of whether the site is likely to be able to handle their event.
4) Making Cloudworks open-source This is the main work planned for July/August when I'm not on holiday! We hope to the open-source version available by the end of August at the latest.
As well, as this we will of course be doing ongoing support and minor improvements to the site as things come up. I shall be going on maternity leave at the end of September, so I will also be spending time getting everything ready to handover to my replacement for that period. It is likely that some of the other areas that we want to work on such as improving the way we deal with spam, private messaging and better access from mobiles will be happening from September onwards.
Posted by Juliette Culver on 12 May 2010
View blog postFuture Cloudworks development
OPAL OER and Open Educational Practices consultation
Today marks the start of a one-month online consultation around the outputs to date of the OPAL project. 58 case studies of OER have been collected and analysed and from these a set of Open Educational Practices have been derived. We are now looking to get consultation and discussion on this work. So please join in and also spread round your own networks. The main cloudscape is here. The outcomes of this online consultation will be presented at the EDEN conference in Valencia on 10th June 2010.
Posted by Gráinne Conole on 10 May 2010
View blog postOPAL OER and Open Educational Practices consultation
URGENT: Cloudworks site down this weekend
The Cloudworks site will NOT be available for part of this coming weekend...
IET servers will be unavailable this weekend whilst annual maintenance work is carried out by AACS in the University's main server room. Our servers will be shut down mid afternoon on Friday 23rd April and will not be available again until late afternoon on Saturday 24th April. IET-SST will also be carrying out some upgrade work during this time. If there are any issues with servers not coming back online, they will be dealt with on Monday morning.
Posted by Gráinne Conole on 20 April 2010
View blog postURGENT: Cloudworks site down this weekend
API and open-sourcing Cloudworks - volunteers needed!
I'm going to be back working on the Cloudworks site in May. The next two big projects for us are an API for the site and making the code open-source.
Cloudworks API
During June we are planning to work on a private alpha version of an API. We want to get this right, so if you are interested in giving feedback on draft documentation or trying out an early version then get in touch. The first version will be read-only although we plan to extend it in the future to include functionality that includes authentication.
Open-sourcing Cloudworks
We've had a lot of interest in an open-source version of Cloudworks. The provisional plan is for me to work on making the code open-source during July. I'd love to hear from anybody who is interesting in installing their own version of Cloudworks or even contributing to further development of the code. In particular, it would be really useful to have a few people test out the installation and configuration instructions. The code runs using PHP and MySQL.
You can contact me via cloudworks@open.ac.uk for either of these. Look forward to hearing from you!
Posted by Juliette Culver on 7 April 2010
View blog postAPI and open-sourcing Cloudworks - volunteers needed!
Internationalizing Cloudworks
I've been keeping a low profile since Juliette blogged that I had joined the Cloudworks team, back in January. However, as we will shortly be launching a new feature – namely, the Cloudworks site translated into Greek, it seems like a good time to share our experiences. I'll keep technical detail to a minimum.
First, it should be pointed out that it is the user-interface, for example the main navigation links and form labels that have been localized (translated), not the dynamic content, Clouds, Cloudscapes and so on. Greek was chosen as the first language as we recieved European funding for this purpose, but translating into other languages will require less effort (volunteers are welcome to email cloudworks@open.ac.uk).
Cloudworks is built on top of the CodeIgniter software framework, which has support for internationalization. However, CodeIgniter uses a bespoke method, which though it is efficient, has drawbacks, for translators - a lack of tools, and for developers - having to simultaneously edit two files when internationalizing a source text. Both these issues were a concern given the size of Cloudworks (700 texts extracted!) and the limited time available. (Tech: by default CodeIgniter stores language packs in arrays, a similar method to that used by the Moodle open-source e-learning software.)
After further research, I settled on GNU Gettext, a set of free/open-source software libraries and file formats, which is used by many Linux distributions, and by web projects including Wordpress and Drupal (with subtle variations). In the Gettext method, each text string in the software is manually wrapped by the developer in a function call (a software notation or syntax). A software tool is used to automatically extract each chunk of text to a file (with a .po or .pot file extension).
The translator uses a specialised graphical editor to translate the text. Files can be merged and joined. The resulting file is converted to a binary format (.mo extension), which is deployed to the server. Gettext handles plurals (languages use suffixes differently for zero, one, two...), and to some extent dates.
I developed a system of placeholders for dynamic parts of sentences and phrases - for example the titles of Clouds, names of contributors, dates and so on. This borrowed heavily from Drupal with some variations to help maintain content flow, particularly in the about pages (the only content to be translated). And, the language will be chosen based on your browser software's configuration, with the option to override this by selecting the language from a menu.
What lessons have we learnt?
Using built-in date/time functionality (Tech: strftime PHP/C function) is not trivial, due to encoding issues on Windows servers. This is one reason why web projects like Drupal handle dates and times themselves.
Preparing the template files for translation, writing notes/instructions for translators, and integrating the text from translators takes more time than you might think.
Character encoding can be an issue - for historical reasons Cloudworks uses Latin1 (ISO-8859-1), and we still need to convert content with a quite a lot of accents to Unicode. (Note, this may require some down time - we'll keep you posted.)
The only drawbacks to Gettext that I have found in the context of a web site/application, are the need to create a binary file, and the difficulty of extending a language using multiple files. Drupal deals with these issues by handling the localization files itself, bypassing the default system functionality.
Finally, my thanks to Martha Vasiliadou from Innovade LI Ltd. in Cyprus, who is doing a great job of translating the site to Greek! And we'll keep you posted as we release the new language functionality.
Posted by Nick Freear on 26 March 2010
View blog postInternationalizing Cloudworks
Experimental new feature: Favourites
We've just launched a new feature on the site - favourites and recommendations.
Once you have enough reputation on the site (you only need a reputation of one!), you can add clouds and cloudscapes as favourites by clicking on the star near the title of the cloud or cloudscape. You can then see your list of favourites so you can use this to bookmark clouds and cloudscape if you like. You can also see other people's lists of favourites and who has favourited any cloud or cloudscape.
As well as adding clouds and cloudscapes as favourites, you can recommend links on clouds, with the links with the most recommendations displaying at the top.We'll probably extend this system of recommendations to other types of content on clouds at some point.
Your reputation on the site is currently the number of your items (clouds, cloudscape and links) that have been either favourited or recommended. At the moment, you can start adding favourites and recommendations as soon as you have a reputation of 5. This is partly to give us a chance to sort out any bugs or problems before too many people are using it, and also because with any site like this, you are fighting a constant battle against spam. We'll review how useful this is as time goes on.
It's early days with all of this and there are still lots of things we want to do including letting you see who has favourited which of your items and using the information from favourites to make it easier to find interesting and useful content on the site. For the time being, here is a sneak preview of the most popular clouds and cloudscapes. We will probably also use the reputation system to give extra powers to users on the site with high reputation in a similar way to on Stack Overflow if you are familiar with that site.
We'd love to hear your opinions on how the favourites and recommendations are working. Please tell us if you have any ideas for improvements!
Posted by Gráinne Conole on 5 March 2010
View blog postExperimental new feature: Favourites
New features
We have a couple of experimental new features for you to try.
Events listing
We now have an events diary. If you want to add a conference or similiar event to it, create a cloudscape for the event and add the dates and location of the event and it will appear in the list.
User tags
If you edit your profile, you can now add tags to yourself. Users tagged with a particular term will then appear on the page for the tag. Here is an example with the cloudworks tag page.
FAQ
Rebecca has written a great new FAQ for the site.
We've still got work to do on these. Providing a way to get data about events out of the site and a better way to add single-session events spring to mind. Let us know if you have any comments or ideas for improvement. Also if you spot any bugs, please drop us an e-mail at cloudworks@open.ac.uk.
Coming soon, we're doing finally testing on sections for cloudscapes, so that you can divide up the clouds into cloudscapes into categories. See the Learn About Fair Cloudscape for an example. We're hopefully going to make it a bit less painful to upload pictures for cloudscapes and also provide a way for people to 'vote up' their favourite clouds and cloudscapes.
Posted by Juliette Culver on 5 February 2010
Endorsement of OULDI work
We had a very useful OULDI workshop and then a steering group meeting today to showcase work todate with colleagues in the OU and to discuss implications and next steps. There was broad endorsement of the work to date, including cloudworks and some practical suggestions of how to take this work forward and embed it in the faculites.
Rebecca Galley has set up a cloudscape with all the posters from the workshop and a summary of the discussions.
Posted by Juliette Culver on 29 January 2010
View blog postEndorsement of OULDI work
Cloudworks development update
After a gap working on a different project, I'm excited to be back working on Cloudworks for a couple of months and thought it was time for me to do a quick update of what we're planning.
There are two major features we have planned for the site in this period. Firstly we are going to improve how the site handles clouds and cloudscapes for events such as conferences. In particular, we'd like to have a diary section of the site. The second feature is to introduce a way to 'vote' for particular clouds and items on clouds to make it easier for people to find useful information on the site.
As well as this, Nick is working on internationalisation of the site so that we can translate the interface into different languages. As well as this, he will be fixing some legacy character encoding issues resulting from the fact that the original site used Drupal.This will make it easier to have content in different languages on the site.
There are lots of smaller features you might see too. For example, we've introduced pictures to cloudscapes thanks to some work of Nick's and users should soon be able to tag themselves to, so if you search for a particular tag, you'll find users with that tag as well as clouds and cloudscapes. In addition to all this, I have been doing lots of bug-fixing and polishing parts of the site. If you have any suggestions, do let us know either in the comments below or by e-mail.
After this stint on the site, I'll be back working on it again in the late Spring / early Summer hopefully for the rest of the year. Nick will be supporting the site in the interim.I am hoping that in the summer, I can concentrate on the Cloudworks API and plugins for other sites and on making the code open-source.
Because I want to get as much done as I can in these two months - and because the number of people using the site is growing and the more people we have using the site, the more difficult it is going to be to make changes, the site may be down for maintenance briefly on occasions without much notice. If you want to use the site at a specific event, do drop us a line and I'll make sure we avoid those dates and times.
Posted by Juliette Culver on 21 January 2010
View blog postCloudworks development update
Keynote today at Ascilite
I am doing a keynote today at the Ascilite conference in New Zealand. In the talk I want to consider some of the challenges and opportunities new technologies bring to an educational context. I use the patterns of user behaviour we are seeing emerging in Cloudworks as a case study. A cloud with the presentation slides and a full paper is available here.
I have also set up a provocative cloud listing some grand challenges that I think we face in educational technology.
Posted by Juliette Culver on 7 December 2009
View blog postKeynote today at Ascilite
Ascilite 2009 conference
Today is the start of the Ascilite 2009 conference in Auckland. I hate to tell folk back in the UK its lovely and sunny here :-) I am really looking forward to the conference. It's one of my favourites; a mix of excellent papers and good company.
Today I am presenting on some of our work around applying learning design and pedagogical pattterns methodologies to the design and reuse of Open Educational Resources. I also have a poster on our X-Delia project where we have developed a design and evaluation framework. Gill Clough our researcher has done a great poster which has just about survived the journey from the UK. Tomorrow I am doing a keynote where I want to explore issues around how we can better use web 2.0 practices to support a vibrant international debate on learning and teaching ideas.
I've set up a conference cloudscape and have incoorporated the Twitter #ascilite09 tweet stream (along with a twapper keeper archive for it). Feel free to add to the cloudscape stuff on the presentations at the conference. If you click on 'follow' for the cloudscape latest activities associated with it will appear in your personal cloudstream (available from the drop down red box with your name on it on the home page).
Posted by Juliette Culver on 6 December 2009
View blog postAscilite 2009 conference
Ascilite Learning Design Workshop
Today I am involved in facilitating a Learning Design Workshop at the Ascilite conference in Auckland. This is jointly with colleagues from Wollongong University - Sue Bennett and Shirley Agostinho. I have set up a cloudscape for the workshop which has clouds for the activities associated with the workshop, as well as additional resources.
Posted by Gráinne Conole on 5 December 2009
View blog postAscilite Learning Design Workshop
Thinking about assessment practices
I'm attending the Associate Lecturers' National Conference today and tomorrow and have set up a cloudscape for the event. The Open University has a different learning and teaching model to many universities; the production (design of a course) and the presentation (delivery of a course) are separated. The delivery part is supported by our associate lecturers and there are around 8000 of them! Many work in other institutions as well and so bring their expertise from that context to their tutoring role. Our ALs are extremely important and can make or break the experience our students have. It doesn't matter how well designed a course is, if the tutor support is not good that will have a massive impact on the student experience.
I am really looking forward to meeting people here. As someone who works in the centre I feel I don't have enough contact with ALs. I found my experience of being an OU student over the past two years invaluable, it gave me an insight into the university in a way that working centrally can't. I would love to have the opporunity to be an AL as well, as clearly they have a unique perspective on our courses - only trouble is finding the time!!!
I am facilitating a session today at the conference on assessment, and I have set up a cloud for this with my slides, a positional paper about assessment at the OU and a set of useful links.
Posted by Gráinne Conole on 21 November 2009
View blog postThinking about assessment practices
A virtual fieldtrip of cloudworks
Tonight at 8pm GMT I am doing an eluminate session on cloudworks, but a session with a difference.... It's part of a series of virtual fieldtrips being run by CPSquare. I've set up a cloud for the session, here's a taster...
Discover a new island on web 2.0 world....
Come and take a virtual fieldtrip of the cloudworks island
Learn about the islands history and culture
Join the intrepid expedition team as they explore the island's terrain, swimming in the blue lagoon, trecking along the islands trails through the jungle, climbing the central mountains.
Meet the islands tribes, get to know the character of 'cloudworkers'
Reflect on islands future, as it begins to make connections with other countries on web 2.0 world.
All welcome!
Posted by Gráinne Conole on 16 November 2009
View blog postA virtual fieldtrip of cloudworks
Getting ready for JISC CETIS 2009 conference!
This week it's the 6th annual CETIS conference. We've set up a cloudscape with clouds for each of the sessions. If you are going to the conference please feel free to live blog, add links or leave comments.
Posted by Gráinne Conole on 8 November 2009
View blog postGetting ready for JISC CETIS 2009 conference!
Cloudworks downtime - Thursday 12th November
Due to network maintenance work, Cloudworks will be down from 7.30am to 8.30am GMT on Thursday 12th November.
Posted by Juliette Culver on 6 November 2009
View blog postCloudworks downtime - Thursday 12th November
CETIS Conference 2009 Cloudscape
I have created a cloudscape for the CETIS Conference next week and added clouds for each of the sessions.
http://cloudworks.ac.uk/cloudscape/view/cetis+conference+2009
Sadly, I won't be there, but I look forward to seeing lots of links, notes and discussion!
Posted by Juliette Culver on 5 November 2009
View blog postCETIS Conference 2009 Cloudscape
An introduction to cloudworks - presentation plus audio
I have created a presentation which provides an introduction to cloudworks and a background to how it has been developed. It takes about 30 minutes to listen to. It includes embedded audio. We are planning to do a shorter introduction soon.
Posted by Gráinne Conole on 5 November 2009
View blog postAn introduction to cloudworks - presentation plus audio
Welcome to Nick Freear!
I'm delighted to announce that my colleague, Nick Freear, has just joined the development team for Cloudworks.
Nick's a great developer with a particular interest in accessibility. As well as helping to improve the accessibility of the site, he is going to be working on internationalisation of the site and on creating Cloudworks widgets and embeds for other sites.
We're all really looking forward to working with Nick and hope you'll enjoy the changes that you see to the site as a result.
Posted by Juliette Culver on 4 November 2009
View blog postWelcome to Nick Freear!
JISC elluminate session on cloudworks today
I am doing an eluminate session talking about cloudworks today as part of the JISC Curriculum Design and Delivery Programme. A slightly earlier version of my talk with voice over is on slidehare.
Posted by Juliette Culver on 4 November 2009
View blog postJISC elluminate session on cloudworks today
On the road...
I at the end of my two-week tour of North America. I used cloudworks extensively to live blog sessions, facilitate workshops and aggregate resources. I've got lots of useful feedback from people on cloudworks and look forward to seeing how use of the site develops as a result. I have done a blog post on www.e4innovation.com reflecting on the tour.
Posted by Gráinne Conole on 1 November 2009
Cloudworks in Greek!
Juliette Culver, Paul Clark and I recently attended the kick off meeting for a new EU-funded Leonardo project. We haven't got a catchy title for it yet. The project is led by Charalambos Vrasida from CARDET, Nicosia, Cyprus, The project involves Cyprus, Greece, the UK and Austria. Others involved at this stage include Anastasia Oikonomou, Christiana Aravi, Demetris Hadjisofocli, Ray Laverty, Simos Retalis and Martha Vasiliadou.
We had an excellent kick off meeting, one of the exciting things discussed was the idea of creating a Greek version of Cloudworks. Once we have that in place we can of course make it available in other languages. Spanish is definitely top of my list J Picture is of Juliette and me working hard at the seaside ;-)
Juliette Culver and Grainne Conole
Posted by Gráinne Conole on 28 October 2009
View blog postCloudworks in Greek!
Preparing for the ETUG workshop in Canada
I'm currently preparing for a two-day workshop and keynote at for the Educational Technology Users Group in Canada. My evolving cloudscape for the event can be found here. I've found setting up the cloudscape a really useful way of organising my thoughts for the event and collating relevant resources. It also means the organisers get a sneak preview of what I intend to cover and hence can contribute ideas or suggestions for improvement. I've also found the Learning Design Toolbox that Rebecca Galley is putting together really useful in terms of being able to "pick and mix" relevant resources, tools and activities. The workshop is really timely as it provides an opportunity to test out some of the laster things we have been developing as part of the OU Learning Design Initiative. In particular:
The latest release of CompendiumLD
The new features and design of Cloudworks
New ideas for types of activities such as the Cloudquest activity
Prototype tools such as the Pedagogy Profile
Thoughts on any of these or suggestions for improvement welcome!
Posted by Gráinne Conole on 11 October 2009
View blog postPreparing for the ETUG workshop in Canada
Cloudworks - the movie!
Watch the evolving space of interviews, podcasts and commentary on cloudworks, in preparation for a short movie for JISC as part of our Curriculum Design project.
Posted by Gráinne Conole on 7 October 2009
View blog postCloudworks - the movie!
Cloud for launch of the ILTA website
Today the ILTA website is being launched, which will include a webinair presentation on cloudworks. A cloud for the session has been set up.
Posted by Gráinne Conole on 1 October 2009
View blog postCloud for launch of the ILTA website
Caroline's in the networked learning hotseat!
The hot seat debates for the networked learning conference starts this week, with Caroline Hawthornthwaite. Keep an eye on the evolviing cloud!
Posted by Gráinne Conole on 27 September 2009
View blog postCaroline's in the networked learning hotseat!
Keynote: Martin Bean - live blog
Have set up a cloud which contains live blog, twitter archive, videostream etc associated with Martin Bean the new vice chancellor of the OU now available. Feel free to add comments or reflections. A very inspiring talk.
Posted by Gráinne Conole on 25 September 2009
View blog postKeynote: Martin Bean - live blog
Keynote: Cambridge 24th September 2009
I'm giving a keynote at the Cambridge International Conference on Open and Distance Learning on 24th September 2009. I have set up a cloud which links to the slides, relevant links and references. In addition I have posed a set of questions alongside the cloud which I hope will generate some interesting discussions.
Posted by Gráinne Conole on 24 September 2009
View blog postKeynote: Cambridge 24th September 2009
Cambridge International Conference of Open and Distance Education
I am attending the Cambridge International Conference on Open and Distance Education, and have set up a cloudscape to aggregate useful resources and links and discuss session. Excellent first keynote by Sugata Mitra, reference, links and live blogging notes can be found here. He is a hard act to follow.... my keynote is on thursday and I plan to talk about the vision behind cloudworks, work to date and some of the challenges. Any thoughts on the question I pose associated with the talk would be great - please add here! (Scroll down to see questions). And/or give feedback on your thoughts via our online survey.
Posted by Gráinne Conole on 22 September 2009
View blog postCambridge International Conference of Open and Distance Education
Future directions for Cloudworks
Thought that I'd give you all a heads up on our plans for Cloudworks development. Do post in the comments below if you have any feedback or suggestions.
Short-term
We've got some graphic design improvements to implement including a redesign of the home page so that it contains more useful content.
Better solution for embedding videos and slideshare presentations
Display a 'cloudstream' of your activity on the site on your user profile
Allowing you to add tags to yourself, so users will also appear on the page for a specific tag
Improving the Cloudworks blog section of the site
Displaying the number of times each cloud has been viewed
Making new content appear quicker in the search results
Improving the 'About' section of the site - Rebecca has been doing some work on this that you should hopefully see the results of soon
A review of the accessibility of the site
Medium-term

Rethink how editting of clouds works - we often have clouds that people wan to allow other people to edit and we need to consider what the best way is to allow this
Thinking more about the relationships between cloudscapes, clouds and links and making corresponding changes e.g. do we want to allow people to add 'related clouds' to a cloud?
Improving the way we handle events so that e.g. we can have a list of upcoming edtech events.
A reputation/voting system. I'm quite inspired by StackOverflow and Hacker News here, but this is going to need quite a bit of thought as these sort of this sort of thing is a delicate business.
A Cloudworks API and widgets. We'd like to make a Cloudworks bookmarklet, a 'Cloud this!' button that you can put on your websites and embed code/widgets for e.g. Wordpress blogs.
Usability Testing
Longer term

Further customisability of cloudscapes e.g. being able to reorder the clouds in your cloudscapes
Visualisation of relationships between clouds and cloudscapes
Open-sourcing the Cloudworks code and providing a way for people to host their own version of Cloudworks. We've had quite a lot of people wanting private spaces in Cloudworks, something that we have made a decision against as we want to encourage people to share more openly. However, we'd like to make it possible for people to install their own version of Cloudworks if they so wish. If you are a developer and interested in contributing the Cloudworks code (which is based on CodeIgniter), let me know, as if there are keen people out there, I'll push this up my priority list!
I think there's also a very interesting question about how you might 'decentralise' Cloudworks eventually using the formats from the API as a means to do that. However I think we need more traction and improve how Cloudworks itself works before we can realistically do anything there.
As well as all the above, I have a list of bugs and minor enhancements to the site that I'm steadily working my way through. And I'm off on holiday next week to give me the energy to do all of this!
Posted by Juliette Culver on 18 September 2009
View blog postFuture directions for Cloudworks
Thoughts on Cloudworks after ALT-C
For me ALT-C was slightly nerve-wracking as far as the Cloudworks site was concerned. We'd put in a couple of new futures in a rush just before the event, and although I'd tested them as much as possible, there's nothing quite like lots of people using a site in anger to find bugs that testing fails to unearth. Luckily, nothing major come up and I was relieved not to have to spend half the conference trying to fix bugs in less than ideal conditions!
Using the site at the conference illuminated quite a few things for me. Firstly, it made me realise that the main value of the site at the conference was twofold.
Firstly for crowdsourcing an archive of what was presented and discussed so that people can find information six months or a year hence. I think the tags are going to be really important here.
Secondly, quite a few people who weren't at the conference commented on how useful Cloudworks was in helping them follow the conference. Being at the conference myself made me realise how little time there is at the conference to actual engage in real, deep discussion in real life let alone virtually, and that I don't think we can expect that to happen. I'd like to look more into holding wholly virtual events though.
ALT-C was also interesting because of the co-presence of Crowdvine. I think this is going to become more and more common at conferences and it's an interesting question how our site sits with that. I think here I see the role of Crowdvine and Twitter as one to support the short quick communication that people want to do at the event itself (and in the case of Crowdvine give timetabling information) whereas Cloudworks is more about persistence and enabling people to search e.g. for all presentations on a topic across all conferences, not just one conference.
In terms of the design of the site, we obviously picked up a few niggles that I'll be looking into. If you spotted any, do drop me a line and I'll look into them.
The one bigger things that I think we need to look at personally is the cloudstreams. These weren't quite working for me as they stand, although I think they're not far off - I found myself looking at the list of new comments on the home page to see if anybody was discussing anything interesting instead. Any thoughts on how we could improve the cloudstreams very welcome, especially as we're planning to make them rather more prominent on the site.
I think the introduction of links has also made the roles of clouds/cloudscapes a bit less clear. If you want to aggregate resources on a topic is it better to do it a cloud or a cloudscape? There's also some confusion over what exact a cloud is or isn't, although when we tried dividing clouds into more explicit categories, we found that the grey areas were so large that it was next to useless. How we structure the site to support the sharing and collation of resources is an interesting question, especially when tied in with the obvious problems of backwards compatibility - suggestions very welcome!
One thing before the conference that I thought was really important was the aggregation of information from elsewhere. I still think this would be useful, but I can't help wondering if this is something that other sites such as Netvibes etc. already do really well and maybe shouldn't be such a priority for us. It'd have been very hard to aggregate ALT-C blog posts for instance in any way that worked even half as well as doing it manually as we did.
I'll be posting soon about our technical plans for Cloudworks for the rest of the calendar year, but in the meantime, if there is anything you thought or noticed about Cloudworks at ALT-C, please do comment here or contact me directly.
Posted by Juliette Culver on 13 September 2009
View blog postThoughts on Cloudworks after ALT-C
Strategies for using cloudworks: types of cloudscapes
Reflecting on recent use of the site we have identified the following as some of the types of cloudscapes we are starting to see emerge
Conference cloudscape
Workshop cloudscape
Virtual events cloudscape
Teaching cloudscape
Flash debates cloudscape
Tricky and interesting questions cloudscape
Aggregated resources cloudscape
Design cloudscape
Expert elicitation cloudscape
More on how cloudscapes like these can be set up and example cloudscapes are available in a blog post on www.e4innovation.com
Posted by Gráinne Conole on 13 September 2009
View blog postStrategies for using cloudworks: types of cloudscapes
Reflections on using Cloudworks at ALT-C 2009
I thought I'd take the chance to reflect on some of the patterns of use of Cloudworks we have seen this week, particularly in the way it was used around the ALT-C 2009 conference. We set up a cloudscape for the conference and put stub-clouds for each of the sessions. The intention was that the cloudscape would complement the ALT crowdvine site and act as a means of aggregating resources and debates around sessions. Whereas the crowdvine site provided a useful flow of discussion, means of connecting with others at the conference and centred around the programme at the conference, we felt the cloudscape focussed specifically on the actual sessions. A number of folk live blogged sessions they went to – Juliette Culver, Rebecca Galley, Partick McAndrew , Chris Pegler and Martin Weller and Doug Clow even managed to live blog remotely! I didn't attend the conference but participated remotely. Ironically I felt that I almost learnt more about the conference by following what was happening in the Cloudscape than I would have done if I had attended. But perhaps that says more about me gossiping and networking too much at conferences, than about the usefulness of the site per se ;-)
I think there are mixed views as to how well crowdvine and the cloudscape worked together and we need to reflect on these. One key concern, not surprisingly, was whether the cloudscape detracted from/diluted the activities on crowdvine. However, certainly a number of people watching in remotely said that they found the cloudscape useful as a simple way of keeping in touch with what was happening at the conference. There were a number of trigger clouds around which there was significant activity – the two most active were The VLE is Dead debate and Martin Bean's Keynote. I think the adding links and academic reference functionality on clouds worked well. Similarly adding additional content to clouds and additional comments also seemed to work well, although we are aware that the current two-column format for this isn't quite right. I found that I wanted to be able to interact with people more – to be able to post something on their profile, so this is something we are going to look into.
We have activity streams for individuals and cloudscapes as well as the whole site. I found I was using this a lot as a means of keeping abreast of new things happening on the site, but I wonder to what extent other people are using these features or indeed whether they are even aware they are there? Likewise to what extent are people using the RSS feed feature?
We have an irritating bug that needs fixing – currently if you cut and paste from word you get lots of erroneous code. Also we want to be able to add pictures easily and also an embed button from sites like YouTube and Slideshare.
We are still torn as to whether or not to enable users to upload files, given that there are many other good sites that do this – such as GoogleDocs and Slideshare, is this really necessary?
Searching and being able to find content is clearly going to be critical as the site grows. You can also find a lot usefully via the Tag button at the top of the front page but again I don't know how many people are aware of that.
Adding clouds still seems to be a major barrier, although its encouraging to see more people being willing to add links, additional content or comments – for some reason there seems to be a lower barrier than creating a new cloud.
So these are just some of my initial random thoughts. I know Juliette and Rebecca have their own reflections and hopefully they will post something here. Again any feedback much appreciated and if you have a moment to fill out the Cloudworks survey that would be great. http://cloudworks.ac.uk/index.php/cloud/view/1906. My poor personal blog is being neglected so plan to also post these reflections on there.
Posted by Gráinne Conole on 11 September 2009
View blog postReflections on using Cloudworks at ALT-C 2009
Redesign of cloudworks
It has been useful reflecting on the use of Cloudworks this week at ALT-C 2009. It's timely because we are meeting with the graphics designer next week to undertake another redesign - not a major overhaul this time but certainly there are things that can be improved. The extensive liveblogging on some Clouds - such as Martin Bean's keynote and the VLE is dead suggests that the 2-column approach to having "additional content" and "comments" on clouds side by sides doesn't look great. We really would value your comments, so if you have a moment please complete our survey or leave comments on the survey cloud; alternatively of course contact us by email if you prefer.
Posted by Gráinne Conole on 10 September 2009
View blog postRedesign of cloudworks
Cloudworks: design decisions to date
This blog post describes the design of the Cloudworks site. Cloudworks aims to provide a dynamic environment for finding, sharing and discussing learning and teaching ideas and designs. A more detailed outline of this work has been submitted as a paper to Computers and Education.
A number of design decisions have helped steer our activities, informed from a mix of evaluation of user perceptions of each version of the site, alongside an alignment to our underpinning theoretical perspectives. Key points are summarised here.
Cloudworks phase one: design
Design Decision 1.1 Cloud metaphor
We wanted to avoid the use of technical terms such as 'learning design' and hence choose to call the core objects of the site 'Clouds' and the overall site 'Cloudworks'. The notion of Clouds was intended to indirectly evoke metaphorical images of 'blue skies thinking', 'thinking at an elevated level', 'visioning and thinking creatively'. The name 'Cloudworks' also works as an acronym for 'Collaborative Learning Design at The Open University', although it is important to stress that we do not see Cloudworks as a specific tool solely for the OU but as a generic tool for anyone to use.
Design Decision 1.2 Initial content population of the site
In order that visitors to the site did not find an empty site and had examples of the type of content expected on the site, we made the decision to initially populate the site with some content. This was done in two ways. Firstly, through trawling existing sites for good practice – this included harvesting the 44 case studies of the use of VLE tools mentioned earlier, appropriation of learning designs generated by the AUTC Learning Design site (http://www.learningdesigns.uow.edu.au/) and a selection of examples from other well known learning object repositories and case studies of good practice. The criteria for inclusion was that the examples should present a good spread in terms of pedagogy, subject and tool use and should provide different types of representations from short textual narratives through to more complex visual designs, as well as being representative of the different potential types of Clouds that might be included in the site. Secondly, once we had a reasonable mix of seeded Clouds, we ran a series of five 'Cloudfests' with potential users, where participants were asked to generate Clouds for the site and where they also critiqued existing Clouds. We used the data from the interviews with teachers and the 44 case studies of the use of the VLE tools, to draw out barriers and enablers to finding, discussing and sharing learning and teaching ideas and used these to help steer the discussing in the Cloudfests.
Design Decision 1.3 Include social features
Analysis of the design interviews with teachers and of the VLE case studies showed that teachers value the opportunity to share ideas with others; indeed for many a named contact to get further information about a particular learning and teaching intervention was perceived as more useful than finding similar information via a website. This was particularly true if the teacher knew the individual and valued their expertise, but was also because they felt there was then an opportunity to follow up with further queries if required.
The importance of socialisation in social networking is well recognised and is one of the underpinning philosophies we have adopted for the site, as discussed in Section 11. As a result, from the early stages of development of the site, each Cloud was intentionally social, in that others could comment on and add to it. In the initial stages of development, these social aspects consisted simply of the ability for users to add comments to Clouds and these comments then appeared in a linear temporal fashion under the Cloud. However, our ultimate aim was to build a much richer set of social functionality, drawing on observation of other successful Web 2.0 social practices, alongside evaluation of users' perceptions and use of Cloudworks.
We wanted the focus of the site to be around Clouds and associated discussions, rather than replicating more complex social networking sites such as Ning or Elgg, where the user can incorporate multiple Web 2.0 tools for aggregating content and for communication. We wanted therefore to keep the focus on objects (Clouds) about learning and teaching. This metaphor of a Cloud as a social object was a core principle of the site.
Design Decision 1.4 Tagging within categories
Instead of allowing completely free tagging we restricted the use of tags, allowing free tagging within three categories: pedagogy, tool and discipline. The aim here was to make it simpler for people to search for particular types of content without having the constraints of pre-defined vocabularies. We felt these three categories reflected the intended scope of the site and acted as a reminder to users of the kinds of things they might either be interested in looking for or contributing. Again these categories were abstracted from the teacher interviews and case studies, as these were what teachers typically used to filter information.
Design Decision 1.5 Low barrier to entry
One of the themes at the initial vision workshop was the tension between a low barrier to entry to encourage users to generate content verses the desire for high-quality content (the issue of reputation systems and evidence for quality came up frequently). It was also clear from the workshop that detailed information about a topic was often less important than having contact details for a person to talk to about it (which triangulates with similar comments from the teacher interviews as discussed earlier). Each Cloud thus consisted of a short informative title, a two-line description, a more detailed account and any relevant links.
Design Decision 1.6 No private content
Another tension from the initial workshop was between the website being open and issues such as rights clearance and student access. Here following the Web 2.0 principle of harnessing collective intelligence resulted in the decision that, in order to gain critical mass for the site, all the content should be open and no private content would be allowed. We felt that in order to capitalise on Web 2.0 practices the site needed to be open and also that existing tools behind institutional firewalls (such as password protected forums, blogs and wikis) already provided adequate mechanisms for sharing and discussions within distinct groups. Openness allows for serendipity, for a Cloud created and discussed within one community to be discovered and re-appropriated in another context. However we also needed a means of validating users and hence anyone can view content on the site, but to add content or comment on existing Clouds the user needs to register on the site.
Design Decision 1.7 User Profiles
As discussed earlier, sharing and discussing experiences is a core facet of teacher practice and hence we recognised that the information on the site about individuals needed to be informative, to enable others to gain quickly an overview of that individual's expertise and interests. Hence the user profiles, in addition to having user-generated information (such as name, institution and interests), also included an automatically generated stream of the clouds that user has created. This helps to differentiate users within the site; so for example it might be inferred that users with a lot of Clouds have some degree of authority – although in the initial stages no peer reviewing or voting of Clouds or individuals was included, this is certainly one of the more advance features we are interested in exploring. The aim is to not only provide a listing of users within the site, but an indication of their interests and expertise.
Design Decision 1.8 Cloud types
The core aim of the site was the intention for it to be a place to share and discuss learning and teaching designs and ideas. At an early stage of the conceptualisation of the site it was decided that these designs/ideas would be described as 'Clouds'. In the first version of the site there were five types of Clouds:
Clouds: These ranged from short accounts of practice or simple ideas of teacher practice, through to more detailed design plans – which might be in the form of visual design representation such as a LAMS1 design sequence or a CompendiumLD diagram, or a text-based, narrative case study or pedagogical pattern (See for example Chatteur, Carvalho and Dong, 2008; Goodyear 2005).
StormClouds: These were intended to be requests; articulating an educational problem that someone is seeking help on. For example a teacher might want to teach introductory statistics across a range of disciplines and request help on ideas for doing this. Alternatively a teacher might put in a StormCloud about how to promote learner-centred approaches to inquiry-based learning to encourage students to develop their scientific thinking skills.
Resources: These included learning objects, open educational resources, design templates and case studies, but also different ideas and approaches to thinking about design, and links to sites providing information on different tools and how they can be used.
Tools: These included Learning Design tools - that guide the user through the design process and pedagogy tools – which instantiate particular pedagogical approaches.
People and communities: Each user has an associated profile and any social objects they put in are automatically assigned to them adding value to their profile and illustrating in a dynamic way the evolving expertise of the system.
Initially the site was developed using the standard Drupal interface. In June 2008 we employed a graphics designer to give the site a more appropriate look and feel to match the vision for the site.
In the initial version of the site there were five types of Clouds represented along the top. Clicking on 'Clouds' will bring up a page listing all the Clouds alphabetically. Clicking on one of these Clouds will open it and provide a more detailed description and links to further information, along with user-generated tags. Similarly clicking on Storm Clouds, resource bank or tool bank will bring up a list of these different types of Clouds. Clicking on people shows a list of those registered with the site and their associated profiles. The tagging by pedagogy, subject and tool appears in the tag clouds on the right hand side – the larger the font the greater number of Clouds tagged with that word.
The five Cloud-types were intended to be useful both in navigating the site and also as a means of reinforcing the type of content we envisaged being included. This dual purpose of 'ease of navigation' through category types and 'reflection of intent' was similar to our decision to have three categories of tags.
Cloudworks phase two: design
Design Decision 2.1 Amalgamate cloud types
The initial five categories of Clouds were amalgamated, so that now the sole object in Cloudworks is a 'Cloud'. This decision was made because it became clear that it was difficult to categorise clouds into the types suggested. For example, it is not clear if a site containing a number of designs should be included as a 'Resource' Cloud or a 'Design' Cloud. Likewise, the distinction between a tool and a resource was not always clear-cut. Nonetheless, the types of Clouds which could be included remained the same, i.e. a short description of a learning and teaching idea, a more detailed learning designs or case studies of practice, a question or issue a user was seeking advice on, or information about particular resources or tools and how they can be used to support learning and teaching.
Design Decision 2.2. Increase social features
It was clear that the site was not being used socially. We were generating the majority of the activity on the site, either in terms of the creation of new Clouds, or through use of the site in workshops. As well as retaining the social element of being able to have a comment around a Cloud, in the revised site, new content and discussion was made more prominent on the home page, with a list of new clouds in the centre and new comments on clouds on the left hand side. The intention was to help make the site appear more dynamic and to highlight site activity to encourage further activity.
Design Decision 2.3 Cloudscapes
A new feature 'Cloudscapes' was introduced to address the issue of focusing on community engagement. Clouds can be aggregated into 'Cloudscapes' associated with a particular event, purpose or interest. Example Cloudscapes include: conferences, workshops, projects, research interests, types of pedagogy, course design team spaces, tool development spaces, or course-specific Cloudscapes. For example:
Cloudscapes around conferences for aggregating clouds about conference presentations or tools and resources referenced.
Cloudscapes around workshops where clouds might include workshop resources, tools, or activities.
Cloudscapes around particular projects or research interests to enable researchers to share and discuss their ideas and results and as a mechanism for disseminating to a wider audience.
Cloudscapes around types of pedagogy, such as problem-based learning, constructivism, or inquiry-based learning; enabling those with an interest in the topic to share their learning and teaching ideas and design and to discuss associated issues.
Cloudscapes as collaborative spaces for course teams, tool developments or around specific courses.
Cloudscapes can also be more general, for example to stimulate debate about a particular teaching approach. Clouds can be associated with more than one Cloudscape. So, for example, a Cloud on a research project using Mobile devices to foster inquiry-based learning might be included in a Cloudscape associated with a conference, but later might be picked up and added to a Cloudscape specifically set up to support a community of users interested in mobile learning research. Any associated comments go with the Cloud, hence helping to transform dialogue between communities.
Design Decision 2.4 Following functionality
As discussed earlier, the ability to comment on Clouds was seen as the first step to mimicking some of the practices around the use of other Web 2.0 tools. Another practice, evident in many social networking sites, is the idea of indicating who you are connected to – the concept of connecting to friends and following their activities is prevalent in many sites such as Facebook, Ning, Elgg, Linked-In and Twitter. We were particularly interested in the way in which the microblogging site Twitter (http://twitter.com) has been appropriated over the last year or so as a lightweight mechanism for engaging ideas and sharing and were struck by the way in which this matched our criterion for low barrier to entry of use of the site as discussed earlier. In Twitter posted messaged (tweets) are constrained to 140 characters and tend to be a mix of light hearted and professional comments. Users "follow" others and can be "followed", anyone following you will see your tweets and vice versa. In the e-learning community we have seen an uptake of Twitter as a mechanism for providing a community back chat of discussions around e-learning issues and research. We wanted to explore how such practices might be replicated in Cloudworks, as a result a 'follow' feature was added to the site. Users can follow both people and Cloudscapes. A list of who and what they are following then appears dynamically on their user profile, helping to enrich the picture of an individual's interests and expertise discussed earlier.
Design Decision 2.5 My Cloudstream
Another feature evident in many web 2.0 sites is some type of activity stream. This shows activity of relevance to an individual such as: who has recently connected to whom in your community network, new posts added, comments made by others etc. To mimic this we introduced the notion of a "Cloudstream". An individual's "Cloudstream" includes a temporal listing of any new Clouds a user creates, as well as Clouds from any individual or Cloudscapes they are following.
Overall, evaluation and feedback from these different events, coupled with the usability report findings, gave a clear indication of how the site was progressing and further ideas for improvement. Our conclusion at this point was that the site appeared to work particularly well to support timed events such as conferences. This was a surprise and wasn't something we had specifically designed in our initial scoping of the site. We think that the reason for this is that at conferences and workshops people are co-located, focussing around a specific set of activities and have the time and motivation to engage in discussions with others about emergent issues arises from the event. The site acted as a useful conduit to channel "shared, of-the-moment" dialogue associated with the workshop/conference. In addition, the site provided a useful mechanism for capturing this shared debate and of aggregating content related to the event.
Cloudworks phase three: design
Design Decision 3.1 Add RSS feeds
In line with increasing the Web 2.0 functionality associated with the site, RSS feeds are now available for Clouds, Cloudscapes and people. This enables users to flag only those aspects of the site they are interested in and means rather than having to go to the site, the information can be send to them as an RSS feed and incorporated into their chosen personal digital environment.
Design Decision 3.2 Integrate streams from Web 2.0 sites
A common Web 2.0 practice, particularly evident in the blogosphere, is the ability to integrate dynamic content from other Web 2.0 sites, often using a 'cut and paste' embed code. Dynamic Twitter, Flickr and Slideshare streams are now possible for both individuals and Cloudscapes. In each case an agreed 'tag' is used as a means of identifying appropriate content for inclusion. For example, if a conference has an agreed Twitter tag #conf09, use of this on the conference Cloudscape will dynamically incorporate all the tweets including that hash-tag.
Design Decision 3.3 Merge the tag categories
Evaluation of the earlier versions of the site and how tags were being used on it, indicated that users were confused by having three different categories of tag-clouds and in fact were not finding these distinctions helpful, particularly when creating Clouds associated with workshops or conferences, where tags associated specifically with the content of the Cloud and the name of the event were emerging as more natural tags. As a result the tag-clouds have been merged so there is no longer a distinction between pedagogy, subject and tools.
Design Decision 3.4 Make the home page more visual
Jelfs highlighted in her usability report that the homepage was too busy and not very engaging. Analysis of other feedback indicated that users were not always clear about the scope of the site and what it contained. As discussed above, the newly added Cloudscape facility provided a useful means of engaging specific communities, particularly at workshops and conferences. We wanted to highlight this and hence featured Cloudscapes were added to the front page of the site. We felt this offered the dual purpose of highlighting current, active communities and as a means of illustrating the range of different types of Cloudscapes that could be created.
Cloudworks Future Developments
A second user design was commissioned in April 2009 and a new design based on this was launched in July 2009. As part of this the site was completely rebuilt in CodeIgniter (http://codeigniter.com/). The new design provides a much cleaner look and feel and a simpler, more intuitive navigational structure. Initial feedback on the new design has been very positive.
Further enhancing the social aspects of the site is the key driver for the next stage. The success of the use of the site for conferences and workshops is encouraging; nonetheless the site is still not being used in the spontaneous way we envisaged in the original vision statement. We therefore intend to work with a few specific communities in-depth, to articulate their needs and evaluate their use of the site over a number of months. Potential communities to work with that we have identified so far include a cross-institutional community interested in e-learning, a group developing and deploying OER, a pedagogy and research group interested in enquiry-based learning and a support network for careers work and innovation.
By adopting a reflective approach and not tying down the site in terms of tight specifications a number of surprising patterns of use have emerged. For example, we could not have anticipated at the start of the project the success the site would have in terms of acting as a shared live blogging space.
This post has described a set of design principles which have shaped our development of the site. We have argued that these principles have been derived from our original vision for the site and the associated theoretical perspectives it draws on and that we have used findings from our evaluation work to progressively improved the functionality of the site. We will continue to incorporate further Web 2.0 functionality, trying to pick up the best of social networking practices and appropriate them within the site.
Conferences offered time-bounded events where people are bought together around a shared interest. Cloudworks provides a simple to use back channel to capture and archive the conference discussions. Similarly it works well as a mechanism for capturing discussions during workshops. It is also proving useful as a mechanism for aggregating and discussing resources for a particular community of interest. For example a Cloudscape has been set up to support a group of learners on a language course. We are beginning to explore how the site can be used to support other types of community, as well as looking at ways in which such community engagement can be initiated and sustained.
However the broader vision of a site, where it acts as a conduit for sharing learning and teaching ideas and designs, where teachers upload ideas as a matter of course, and as a back channel drip feeding new innovations, has not yet being achieved and is a much more ambitious and difficult thing to realise. Barriers to this are social and cultural as well as technical. Technically we intend to continue to incorporate and test out Web 2.0 type functionality. We will continue to run activities and events using the site and intend to set up further evaluation studies to tease out the social and culture barriers. We also intend to work with specific 'champion' communities to explore how the site might be used to meet they needs.
<!--EndFragment-->
Posted by Gráinne Conole on 7 September 2009
View blog postCloudworks: design decisions to date
Using Cloudworks at ALT-C
We have set up an extensive Cloudscape for the ALT-C 2009 Conference (see http://cloudworks.ac.uk/cloudscape/view/1870 ), in which we have placeholder Clouds for each and every presentation. We are keen to use this space as a means of live-blogging and capturing discussions and outputs from presentations at the conference. It is possible to add comments to each Cloud, tags, additional links and academic references; we think it nicely complements the social affordances of Crowdvine. We will be issuing an open invite for people to use the space and add their comments and discussion point, and are looking for some individuals to volunteer to work actively with us to live-blog during the conference (not every session they attend of course!)
We think that doing this will provide a very valuable open resource that others can follow during the conference at a distance, and most importantly it will act as a persistent record of the conference which can be referred to after. We also have an RSS feed for the cloudscape and if you "follow" the Cloudscape any activity occuring there such as new Clouds or comments will appear in the ALT-C Cloudstream (http://cloudworks.ac.uk/event/cloudscape/1870).
Below I have written some brief instructions both for presenters and participants:
Clouds - are topics of conversation (in ALT-C's case, a session). You can have a conversation around a Cloud and add relevant links etc.
Cloudscapes - are a collection of conversations about a particular theme or event (in this case, ALT-C 2009). Clouds can belong to more than one Cloudscape.
Following a Cloudscape - If you would like to keep updated on what's happening on the ALT-C Cloudscape make sure you click on 'Follow Cloudscape''
Searching for a session - There are almost 300 sessions this year so it is easier to use the search rather than trawling throught the list. If you know the reference number of the session you are looking for, put this into the search, otherwise type in the title of the session as it appears in the programme. But note that you will have to put the serach in like this 0023 for session 23 or 0231 for session 231.

Sharing pictures, videos, case studies and ideas through links - You cannot upload your files to Cloudworks but you can link to files and content stored elsewhere on websites such as Flickr, Slideshare, YouTube etc. If you want to share other media such as your own mindmaps or other interactive visualisation documents (like CompendiumLD) you must have access to a site you can upload you media onto. You can either add a link by clicking on 'add link', in which case your link will be added at the top of the Cloud, or by adding a hyperlink to your comment (or indeed both!)
Adding tags - To add tags to a Cloud click on 'add tags' this will make searches easier for you and others.
Adding academic references - Again this can be done in two ways, either click on 'add references' and your reference will be added to the top of the Cloud, or add them to your comment. Use the Harvard Referencing system for consistency.
Adding comments - Whether you are adding a live blog or participating in an ongoing discussion, use the 'post a comment box'. If you are responding specifically to what someone else is saying, it can be useful to indicate this by adding an @ symbol to their name and putting this at the front of your comment (@Rebeccagalley).
Copyright and Intellectual Property Rights - The default position on Cloudworks is that content and comments added are subject to a Creative Commons Attribution licence. You may decide that you would rather that a Creative Commons Non-commercial or even Full Copyright should apply, in which case make this clear when you add your content or comments. Remember that all content linked to but held on other sites will be subject to the terms and conditions of that site, and not Cloudworks.
Both myself (Rebecca Galley) and the Cloudworks developer (Juliette Culver) will be attending ALT-C this year and if you have any queries we would be happy to help!
Posted by Gráinne Conole on 3 September 2009
View blog postUsing Cloudworks at ALT-C
Promoting community engagement
Over the last two weeks we have been focusing on promoting community engagement on Cloudworks. Juliette has added a number of key functions - email alerts went live last week, and Cloudstreams for users, site and Cloudscapes are close to going live (although if you spot any bugs, please tell us!) We also think we have a solution to the problem of Twitter streams disappearing from Cloudscapes over time in TwapperKeeper an archiving site. Cloudscape creators can set this up themselves and create a link to the archive in the Cloudscape - we've added reminder text to each Cloudscape page. We have also done some work on the search facility so that it can now recognise numbers. This will be especially useful for those collectively live-blogging at ALT-C next month. On that note, it will be interesting to see how well Cloudworks is able to work alongside and with ALT-C's Crowdvine, and how far the functionality of one complements the other.
From next week, Cloudworks will be hosting an open literature review discussion for Dr Tom Browne at Exeter University entitled 'The positioning of educational technologists in enhancing the student experience'. The discussion will be facilitated by Exeter until early September, but we are hoping that it will continue to be updated and reviewed over a longer period of time, providing a persistent and up to date resource for researchers in this area. We are also interested to see how well Cloudworks promotes cross-boundary discussion, i.e. discussion which engages members of different Communities of Practice. Linda Gratton argues that this 'boundary spanning' is a key factor in innovative and buzzing professional environments and we certainly would like Cloudworks to be that!
'You always know when you are in a Hot Spot. You feel energised and vibrantly alive. Your brain is buzzing with ideas, and the people around you share your joy and excitement...the ideas and insights from others miraculously combine with your own in a process of synthesis from which spring novelty, new ideas and innovation" Lynda Gratton (2008, Hot Spots, p. 1)
Working with Exeter has also been an excellent opportunity to discover what participants in online academic discussions really, really want, and this moves us closer to our targeted aim of providing an effective and engaging area for professional sharing and networking. For example, in response to a request from Exeter, Juliette is working on an area in their Cloudscape which will aggregate all literature references in the discussion and list these in a standardised format, providing a quick summary of the literature discussed. The discussion can be found here if you would like to follow it, and will formally start on Tuesday 2nd Sept if you would like to participate.
Posted by Rebecca Galley on 26 August 2009
View blog postPromoting community engagement
Development Update
There are a few new features now available on Cloudworks. If you spot any problems with any of them, please contact me at cloudworks@open.ac.uk
Cloudstreams
This is a new experimental feature. You can view all the recent events on the site here:
http://cloudworks.open.ac.uk/event/site
and all the events for people and cloudscapes that you are following here:
http://cloudworks.open.ac.uk/event/user
Similiar streams for cloudscapes will be coming soon
E-mail Alerts
I have added in e-mail alerts for when somebody follows you, when somebody comments on your clouds and when somebody comments on a cloud on which you have commented. You can manage your e-mail alerts here:
http://cloudworks.open.ac.uk/user/email
Spam Blocking
We've integrated Cloudworks with the Mollom spam blocking service. It is possible, there might be a few teething problems with this, with new content getting reported as spam when it's not or vice versa, but hopefully long-term this should help with spam on the site.
Posted by Juliette Culver on 17 August 2009
View blog postDevelopment Update
Indicators of community
The Cloudworks team had a Critical friends meeting this week which was really useful in focusing our minds on prioritising development for the rest of this year. Cloudstreams and email alerts are nearly there, and we hope to be adding a Bookmarklet function to the site to make it easier to set up clouds spontaneously. Next month we will be focusing on the home page and improving new user experience.

I have started the task of evaluating the effectiveness of Cloudworks as a conference tool and have been mapping the evolution of the conference Cloudscapes and the types of interactions added using CompendiumLD. I have identified 4 broad catagories of interaction: Informational, Discursive, Practical (not sure about this label, what I mean is a sharing of practice and experience) and Social, and hope to identify behaviour patterns which indicate the development of a 'sense of community'.
Of course, this means that we need to come to an agreement about a definition of 'a sense of community' and some reliable indicators of community behaviour. This has been attempted many times both for real and virtual communities so we're not in any way starting from a blank page! Erickson (1997) suggested the 6 criteria: membership, relationships, commitment and generalised reciprocity, collective goods and duration. Although argues that actually it isn't useful to refer to online discourse as an on-line community anyway - he prefers to focus on the nature of discourse rather than the nature of relationships but I find it hard to disengage the two. I find myself more attracted to Mark Smith (of Infed)'s list of tolerance (from Walzer, 1997), reciprocity (from Putnam,2000), and trust (from Putnam, 1993 and Coleman, 1990). Reciprocity is clearly essential for the success of Cloudworks as a sustainable environment for discussion and sharing, and can be fairly easily evidenced through the increase in Discursive and Practical interactions but tolerance and trust will be harder to identify through observation of behaviours. Surprisingly, I haven't found much on this topic (indicators of 'community') written since the late 90s despite the emergence of Web 2.0.

Even though I have just started the process of mapping the interactions there are some suggestions of patterns, especially around the use of Social interactions to promote Discursive comments. For example, currently it is primarily the Cloudworks team who contribute Social comments (welcome, thanks, affirmations, word play and jokes etc) and maybe an indicator of trust or tolerance will be that users begin to take over this role themselves, or even that Social comments become a less significant factor in the evolution of the Cloud.
Another issue is one about what might indicate a successful conference Cloud - I'm finding it easy to slip into the trap of thinking quantity of comments is all important, but more valid indicators are more likely to be focused around the range of contributors, number of links to wider conversations and sites, evidence of increased professional knowledge, exchanges of learning and teaching ideas etc. I need to define some criteria so will be giving this more thought over the next few weeks.
Posted by Rebecca Galley on 13 August 2009
View blog postIndicators of community
Creative Commons vs Copyright
This week we have been drawing up a draft of Terms and Conditions for Cloudworks prior to sending it to the legal team. I have spent some time over the last week or so looking at the advantages and disadvantages of Creative Commons; this is a bit of a hot topic at the moment and there's plenty of opinion out there! The Media Institute published an article Public Licences: the Gift that Keeps on Giving a couple of weeks ago and which seems to fairly objectively summarise the pros and cons. I have also tried to find workable alternatives to CC, and the only one I have found seems quite clumsy - the default position would be 'traditional' copyright, and contributors would need to agree/ not agree to sharing (and agree the conditions of any sharing) each time they set up a Cloudscape or commented on a Cloud. I have come to realise that whatever approach we choose to use (and especially if we choose Creative Commons) it will be important to ensure that contributors are well informed in a variety of ways, with links and explanations throughout the site and in supporting materials.
It is worth noting that Cloudworks doesn't support file sharing, so all documents, slidehows, videos etc currently linked to will be seperately covered by the Terms and Conditions of the website they sit in. The Cloudworks Terms and Conditions would however apply to photos/images, Cloudscape descriptions and Cloud comments. And, if we ever decide to support file sharing in the future, the licence would apply to those too. We had expected to use a document pretty much identical to OpenLearn, however, we have come up against a number of issues that are bothering us in relation to using a Creative Commons licence. The biggest of these is the application of CC retrospectively to previously submitted contents. We can send emails to all contributors advising them of the new Terms and Conditions, and asking them to confirm that they are happy for the licence to apply to their contributions. We could assume that contributors to a public site would expect open access and use of their ideas and views etc, and if they didn't respond we could assume acceptance - but we couldn't be sure that the email would have been recieved. If our default position is that we remove material from those who don't get back to us, then we may lose a great deal of interesting and engaging material from the site.
The second issue (if we decide to go down the CC route) is around which strand, or combination of strands, of the licence to use. The key purpose of Cloudworks is to allow users to share, adapt and comment on learning design, so getting the balance is very important. OpenLearn have gone for the Attribution-Non-Commerciaal-Share Alike strand, which personally I think is probably right for Cloudworks, but I accept that some contributors may not want to see adaptations of their ideas, comments or pictures/designs freely shared. This is an ongoing issue for us and user comments would be gratefully recieved!
Posted by Rebecca Galley on 21 July 2009
View blog postCreative Commons vs Copyright
First reflections on Cloudworks
Having just started work with the Open University on the OU Learning Design Initiative (now in my 3rd week), one of my first tasks was to test the new Cloudworks site. My background is as a teacher educator, and is not a particularly techie one. I have found it really interesting to consider how the teachers I was working with two weeks ago might use the site, and how it might improve learning and teaching for them. I have an interest in strategies and indicators that lead to collaborating and innovating communities, and found myself thinking about Lynda Gratton's organisational research - Hot Spots - and considering how transferable it might be to social networking. She has identified four factors which can be found in organisations that 'fizz':
Cooperative mindset (as opposed to a competitive mindset)
Igniting purpose (so that all participants are fueled by a sense of shared purpose)
Boundary spanning (that participants come from a range of different working sets and communities and share their experiences)
Productive capacity (that participants have the skills to contribute effectively)
I think that Cloudworks has the capacity to promote each of these, and at the Design Bash we added a Cloudscape of 'Tricky and interesting questions and answers'. The number of posts from a range of people was exciting (some really interesting discussions about whether learning is, and indeed should be, inherently hard, and how we can foster motivation for sharing). We want to develop this Cloudscape, and add a Twitter feed to bring discussion in directly.
Juliette is also close to adding activity streams for the whole site, user and Cloudscapes which is really good news, and we are looking to add the option to 'invite' friends to join discussions -ongoing feedback on the success of this would be very much appreciated! I will also be reworking the 'hints and tips' page and adding a page about file sharing approaches.
Posted by Rebecca Galley on 15 July 2009
View blog postFirst reflections on Cloudworks
Cloudworks website down this weekend
The Cloudworks website will be down from mid-afternoon on Friday until Monday morning due to a power shutdown of the server room that hosts the server for the site.
Posted by Juliette Culver on 9 July 2009
View blog postCloudworks website down this weekend
Tips and hints on using Cloudworks
An introduction to
Cloudworks
and tips and hints on making effective use of the site are available
here
.
Posted by Gráinne Conole on 18 April 2009
View blog postTips and hints on using Cloudworks
Pedagogical innovations in new ICT-facilitated learning communities
New
cloudscape
related to the IPTS validation workshop and learning 2.0 and informal learning.
Posted by Gráinne Conole on 31 March 2009
View blog postPedagogical innovations in new ICT-facilitated learning communities
Blog aggregator at OER conference
If you blog about the OER meeting in Monterey use 'olnet' as a tag and the conference blog aggregator will pick up your post.
Posted by Gráinne Conole on 4 March 2009
View blog postBlog aggregator at OER conference
Using cloudworks at Monterey
A
blog posting
on how we are using cloudworks at the OER meeting at Monterey is now available.
Posted by Gráinne Conole on 3 March 2009
View blog postUsing cloudworks at Monterey
Draft chapter on the origins of Olnet
We have written a
draft chapter
that provides an overview of the background to the development of OLnet and in particular the preceding OER and learning design research the initiative builds on. Comments welcome!
Posted by Gráinne Conole on 3 March 2009
View blog postDraft chapter on the origins of Olnet
CETIS/OU OER meeting, 27th February
A first meeting of the special interest group in Open Educational Resources takes place on Friday 27th February in Milton Keynes. For more information see the
CETIS OER cloudscape
.
Posted by Gráinne Conole on 25 February 2009
View blog postCETIS/OU OER meeting, 27th February
FELS foundation degrees workshop, 15th Jan
A workshop for colleagues across the Faculty for Education and Language Studies at the Open University is running today. The aim of the workshop is to share experiences and look at commonalities across the different foundation degrees FELs offers. A cloudscape for the workshop has been set up.
Posted by Gráinne Conole on 15 January 2009
View blog postFELS foundation degrees workshop, 15th Jan
Teaching as design; learning through inquiry
Summary of the excellent discussions and presentations at the Pedagogical Summit and
Teaching as design; learning through inquiry workshops that Peter Goodyear hosted
at Sydney University are available in a cloudscape associated with the event.
Posted by Gráinne Conole on 10 December 2008
View blog postTeaching as design; learning through inquiry
Pedagogical planner summit
There was a really interesting Pedagogical Planner Summit today at the
University of Sydney. Bringing together international experts in the field
of learning design and pedagogical patterns - the day tried to articulate
some of the current challenges in the field.
Some clouds related to the day are available in the Pedagogical Planner Cloudscape
Posted by Gráinne Conole on 8 December 2008
View blog postPedagogical planner summit
Live blog LAMS conference
Live blogging from LAMS conference in Sydney
Posted by Gráinne Conole on 5 December 2008
View blog postLive blog LAMS conference
Using cloudworks to live blog conferences
Here is a blog posting on my reflections of using cloudsworks as a live blogging
tool at Ascilite 2008.
Posted by Gráinne Conole on 4 December 2008
View blog postUsing cloudworks to live blog conferences
New cloud, new comments
You may have noticed we have added a new feature. In addition to being able to
see what new clouds have been added, you can also now see new comments - both appear
currently on the left hand panel of the site.
Posted by Gráinne Conole on 4 December 2008
View blog postNew cloud, new comments
Reporting bugs!
As we have mentioned we are adopting a rapid prototyping approach to
developing the site. This means there are likely to be bugs in the system
so be patient with us but also please let us know of any bugs you find and we
will try and fix as soon as reasonably possible (depending on how much
of a technical problem the bug is!!!)
Email us at cloudworks@open.ac.uk
Posted by Gráinne Conole on 2 December 2008
WYSIWYG editing now available
It is now much easier to add content as we have added a WYSIWYG interface
so you can add list items and links to URLs.
Posted by Gráinne Conole on 1 December 2008
View blog postWYSIWYG editing now available
Adding clouds as a way of sharing at conferences
One of the ways cloudworks can be used is to set up a cloudscape for a particular
conference and then you can add clouds about interesting ideas that are presented at the conference.
I have set up a cloudscape for the Ascilite 2008 conference. Click on 'All cloudscapes'
and click on Ascilite 2008 conference and you will see all the clouds there. If you want to
add a cloud, click on 'Create a cloud' on the left hand side of the screen - fill in the details
and then you will get the option to add this to one or more cloudscapes.
Posted by Gráinne Conole on 1 December 2008
View blog postAdding clouds as a way of sharing at conferences
Ascilite conference workshop
Today I will be running a pre-conference workshop at Ascilite 2008. The workshop will give participants a chance to explore the range of tools and resources we have developed as part of the OU Learning Design Initiative. Further details can be found at the
conference website.
Posted by Gráinne Conole on 29 November 2008
View blog postAscilite conference workshop
Ascilite conference cloudscape
The Ascilite conference starts today, I have set up an Ascilite cloudscape , feel free to add any interesting ideas or designs from the conference or comment on conference clouds others have put into the cloudscape.
Posted by Gráinne Conole on 29 November 2008
View blog postAscilite conference cloudscape
Moodle course on 'how to create a great course'
Martin Dougiamas and Gráinne Conole are planning to develop an online Moodle course 'How to create a great course' that will draw on the tools and resources that have been developed as part of the OULDI work. A prototype of the course will be piloted at an ASCILITE workshop on the 30th November 2008.
Posted by Gráinne Conole on 28 November 2008
View blog postMoodle course on 'how to create a great course'
ASCILITE workshop
We are running a workshop at the ASCILITE conference on the tools and resources we have developed as part of the OU Learning Design Initiative. This will include hands on exploration of the cloudworks site. A cloudscape has been set up for the workshop. Click on follow in the cloudscape if you are interested!
Posted by Gráinne Conole on 28 November 2008
View blog postASCILITE workshop
Latest Cloudworks changes
We've just released some new changes to Cloudworks. We've simplified what a cloud is and moved what were resources and tools under clouds. We've also introduced Cloudscapes. A Cloudscape is a collection of clouds under a particular theme, community or event. You can now follow particular cloudscapes and follow people and see clouds from those in your cloudstream. There's still lots of work to do (including RSS feeds), and the user interface definitely needs some thought and love. We'd very much welcome any feedback on the changes.
Posted by Gráinne Conole on 27 November 2008
View blog postLatest Cloudworks changes
Cloudworks downtime
Cloudworks will be down tomorrow for some maintanence work.
Posted by Gráinne Conole on 20 November 2008
View blog postCloudworks downtime
Next plans for Cloudworks
We've been thinking quite a lot recently about where we go next with The Cloudworks site and what it is for.
We'd especially like to make the site less repository-like and more useful for existing communities, while still keeping the idea of the site being a large network for sharing learning and teaching ideas and experiences.
Here is a summary of one idea that we had. We'd really like any comments and feedback.
We'd only have one type of object on the site - a cloud. But we're going to have different types of clouds - activity clouds, resource clouds, thought clouds, event clouds and so on. We need to decide the exact list of cloud types but it wouldn't be too long. We'll turn the current resources and tools into appropriate types of clouds.
A cloud would just consist of a title, description, a link (optional), an image (optional) and any tags.
We'd introduce the idea of a cloudscape, a collection or feed of clouds. People would be able to create cloudscapes e.g. for a particular community or theme, and add clouds to them. Clouds could belong to more than one cloudscape and each person would also have a personal cloudscape of all the clouds they have created.
You could choose which cloudscapes to follow and there would be a page where you could see the most recent clouds from the cloudscapes that you are following. Each cloudscape would also have an RSS feed.
We'd also provide an API for the site and buttons/widgets for other sites to use
Obviously the above misses out a lot of detail, but hopefully gives you enough of an idea as to how we are thinking.
Let us know what you think!
Update: Grainne's written a blog post with more about this in it - see http://e4innovation.com/?p=249
Posted by Gráinne Conole on 24 October 2008
View blog postNext plans for Cloudworks
OULDI site
The OULDI site is now up -
www.oudli.open.ac.uk
,which gives an overview of the current work we are doing as part of the OU Learning Design Iniative.
Posted by Gráinne Conole on 15 October 2008
Cloudfests 2-3
Many of the participants at our second and third Cloudfests on 11 and 17 September were in the role of providing support and advice to course teams, and gave us a different perspective on features which would make Cloudworks useful. They particularly wanted visual material, which would be easy to grasp and give them something to show and demonstrate. They were also less interested in new but unvalidated ideas and more concerned about quality, wanting to find robust, evidenced examples which could be used as models.
Posted by Gráinne Conole on 24 September 2008
Cloudfest 1
Focus group participants at our first Cloudfest event on 26 August gave us important insights into what made Clouds useful and interesting to them: being concrete, rather than abstract, and going straight to the heart of the learning activity. We also discussed how course teams come to seek help with learning design: for example, when problems are discovered or when teaching is falling into a clichéd pattern. The next Cloudfests will be on 11 and 17 September.
Posted by Gráinne Conole on 1 September 2008
JISC Curriculum Design programme
An announcement is now up on the JISC site of the 12 projects that have been funded under the new
JISC Curriculum Design programme.
Details of all the bids are online from the JISC site. The projects represent a good spread of different types of institutions and reading through the outlines of the proposal offer a fantastic opportunity to explore innovative and creative approaches to curriculum design.
Posted by Gráinne Conole on 27 August 2008
View blog postJISC Curriculum Design programme
New OULDI site
We are currently in the process of revamping our website for the OU Learning Design Initiative, which cloudworks is part of. Will post a blog entry when it is ready.
Posted by Gráinne Conole on 17 August 2008
JISC Curriculum Design bid success!
We have just had confirmation that our bid to the JISC Curriculum Design programme has been successful. E4innovation.com has more details.
Posted by Juliette Culver on 16 August 2008
View blog postJISC Curriculum Design bid success!