A welcome return... and new features
Greetings,
It's a while since I've blogged here and yet, we have plenty to talk about...
Some of you will know that Juliette Culver is the original lead developer of Cloudworks.
In October 2010 we launched the open source CloudEngine project, based on the source 'code' behind Cloudworks. Juliette was then away for a year on maternity leave and returned to The Open University in December 2011.
In the meantime, Richard Lovelock worked on some big new features, including direct messaging and usability enhancements to the CloudEngine/Cloudworks site search. And we extended the range of things that can be embedded in Cloudworks - notably Prezi, Google Doc forms, spreadsheets and presentations, and LAMS learning designs.
Juliette's main focus since her return has been Pelagios, which is an innovative linked-data project.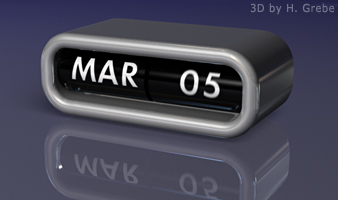 However, I'm happy to say that she has found time to help us out with some quick wins, notably:
Support for a series of events, for example, seminar series and the IET technology coffee mornings; in this mode, a Cloud represents each event, and a Cloudscape is used to group the series of events. (For bigger conferences and the like, a Cloudscape is used to represent the overall event, while a Cloud can be used for each individual session.)
Event iCal and RSS feeds - see the foot of this page. This will allow anyone to import Cloudworks events into MS Outlook, Google Calendar and so on;
Improvements to the statistics interface for administrators;
To give users the ability to change their email address;
We updated the site functionality (code) on Wednesday. The focus of this work has been to respond to requests from you the user, and to facilitate reporting for our parent Open University Learning Design Initiative (OULDI) project.
Of course, we welcome feedback on all this activity and more.
Best wishes,
Nick
(The Cloudworks team)
Posted by Nick Freear on 9 March 2012
Blog comments are disabled.